Over the crown range this morning. Then met up with Denis and Lynne in Arrowtown.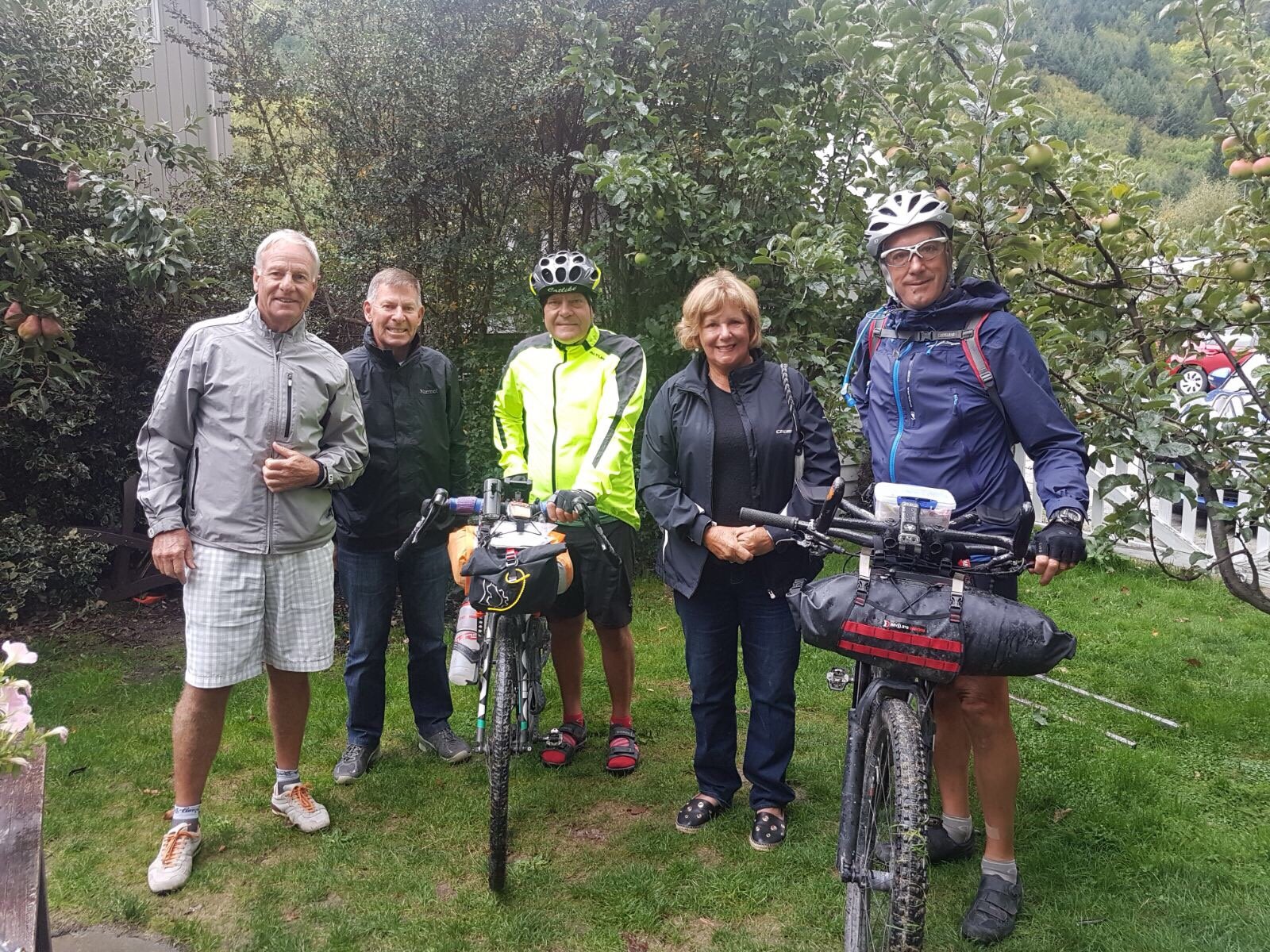 Denis's message was
Just had coffee with Mike and Geoff in Arrowtown b4 they headed to Queenstown. They're happy and fresh as a daisy. Mike even said he didn't want to stop riding … Diane he may even ride back home. A big congrats to Paul Miles Graeme and Kerry for completing without too many mishaps.
Just talked to Geoff. He and Mike are in Queenstown about to get the boat. And planing to camp tonight. Only rain they had today was Wanaka to Cardrona then clear after that. Booked into a place in Mossborn tomorrow night. Then down to Bluff the next day!!